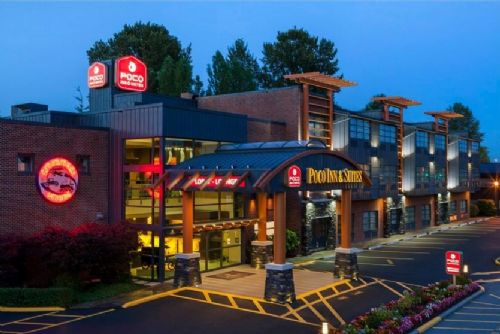 In the past two years the Poco Inn and Suites Hotel and Conference Centre has undergone a major transformation. We're delighted to say that the extensive renovations to our Coquitlam hotel are now complete, and we would love to invite you to come step inside our home and celebrate with us.
There were several goals when we undertook our $2 million dollar hotel renovations plan. Of course, we wanted to refresh our look and bring it up to the high expectations of our travelers. All of our 99 guest rooms as well as our lobby, meeting facilities and ancillary rooms have undergone a startling transformation, one that we believe gives them a sophisticated but also at ease atmosphere. As always, your comfort is at the top of our concerns, and the visual aesthetics of the Poco Inn and Suites Hotel need to reflect that.
$2 Million Dollars of Renovations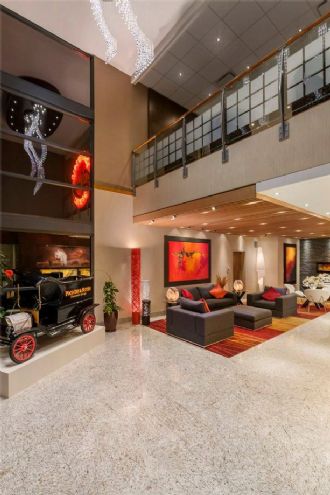 As an independent hotel serving the communities of Coquitlam, Maple Ridge and Pitt Meadows, it was also important that our hotel's exterior was updated. We chose to redesign our signage and come up with a new logo for the Poco Inn and Suites Hotel, adding it to the hotel's exterior. As well, we remarked the parking stall grid lines and parking arrival space directly outside our front lobby. New wood and glass were also added to the building which we feel gives our hotel a little more of a west coast feel.
The Pantry Restaurant and Crossroads Lounge, which were already two important public recreation spots for our hotel, each received their own particular face lifts. It was important for us that these two areas could suit the immediate needs of a diverse group of guests, from families visiting relatives in Coquitlam to busy business or government guests requiring a break away from their work activity. Whatever the individual's particular needs are, we're certain that when you walk inside the Crossroads Lounge or the Pantry Restaurant, the uplifting atmosphere will match the high quality of service and food items being served.
With the brand new look of the Poco Inn and Suites Hotel finally complete, we feel that our facility is truly prepared to exceed the expectations of customers. Our faith in the hotel's staff to serve you with the highest level of customer service was already present and being delivered to guests. Now we have a hotel whose looks rise up to that same level of quality service and which also elevates the standard of accommodation and event functions within the Tri-Cities and Coquitlam region.
Come to Our Open House!
If you opened the pages of the Tri-Cities News today then you may have seen our full-page ad announcing our open house event.
Tomorrow evening, November 1, 2012, between the hours of 6pm to 9pm, we are inviting everyone from the Ridge Meadows and Tri-Cities region to come to a special event for the public at our hotel. There will be live music being played, tours of the hotel, free appetizers and complementary beverages, as well as a cash bar that will be open. Whether you are a resident living in the Coquitlam area or a business owner, we would love for you to come see our hotel's new look and what we have to offer both our community as well as our welcome guests.
Open House hours: 6pm – 9pm
Poco Inn and Suites Hotel
1545 Lougheed Highway
Tel: 604-941-6216 if you wish to RSVP
We'd love to see you there!