Westwood Plateau Golf Course
Located just 40 minutes from downtown Vancouver, British Columbia, Westwood Plateau is a master-planned community set high above the municipality of Coquitlam on Eagle Mountain. Over the past 10 years the golf courses and their facilities have been consistently recognized for outstanding service (5th Best Customer Service in North America by Golf Digest Magazine – 2002) and product quality (Best New Course in Canada – 1996).
View website
Directions to Hotel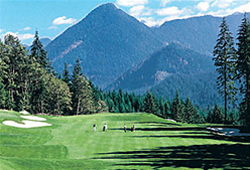 Swan-E-Set Resort & Country Club
Imagine two championship golf courses, designed by the legendary Lee Trevino and spread across some awe-inspiring terrain; a dazzling 65,000 square foot clubhouse, complete with every amenity you can imagine. Round after round, the golf experience at Swan-e-set will take your passion for the game to entirely new lengths.
View website
Directions to Hotel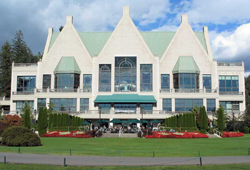 Meadow Gardens Golf Course
Amid the serenity of Pitt Meadows, Les Furber has created one of the most beautiful and challenging golf courses in Canada. Few, if any, golf courses in the world offer such a complete range of facilities – from 18 of the finest golf holes anywhere to terrific continental cuisine.
View website
Directions to Hotel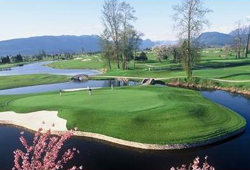 Since 1963, the Pitt Meadows Golf & Country Club has offered its members and guests a championship course combined with outstanding camaraderie. This member-owned private golf club is located in an ideal setting. From perfectly manicured lawns to the picturesque backdrop of the Golden Ears Mountains, this course is as amazing to play as it is to look at. If you enjoy golf, or the company of golfers, then there is no better club to join than Pitt Meadows Golf Club.
View website
Directions to Hotel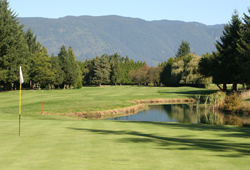 Upon visiting Golden Eagle Golf Club Pitt Meadows you will find 36 fun and challenging holes divided between our North & South Golf Courses. Rolling fairways surrounded by plenty of water and bunkers lead you to massive bent grass greens testing all aspects of your game.
View website
Directions to Hotel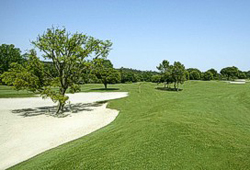 Coquitlam Town Shopping Centre
The Giggle Dam has been enthralling audiences since 2001 with outrageous musical skit comedy.Reminiscent of Second City Review, the immensely talented performers of the Giggle Dam Dinner Theatre offer lively rapid-fire comedy skits, musical parodies, impersonations, etc. The politically incorrect offerings of the "Dam" cast is catching fire quickly.
View website
Directions to Hotel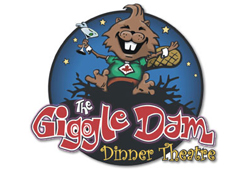 Hard Rock Casino features a French theme, designed to reflect the history of Coquitlam where Maillardville was founded by a group of French-Canadians. In addition to the French Canadian roots, the French new theme conjures up the glamour and excitement of European gaming found at many famous casinos, such as the Monte Carlo on the French Riviera.
View website
Directions to Hotel