2016-05-28 Ted and Jan Rodonet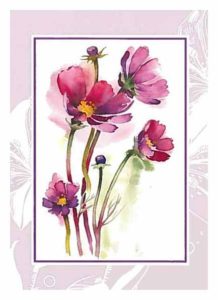 Dear Managers of Poco Inn and Suites,
Thank you so much for donating rooms for the Terry Fox Run Organizers Workshop at the end of May.
We live in Powell River so a donated room greatly reduced our travel costs that weekend. (now if we could just get a break from BC ferries!!)
Sincerly,
May 28th, 2016
2016-03-15 Bonnie Van Drimmelen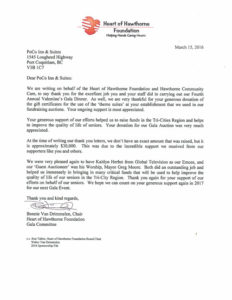 Dear PoCo Inn & Suites,
We are writing on behalf of the Heart of Hawthorne Foundation and Hawthorne Community Care, to say thank you for the excellent job you and your staff did in carrying out our Fourth Annual Valentine's Gala Dinner. As well, we are very thankful for your generous donation of the gift certificates for the use of the "theme suites" at your establishment that we used in our fundraising auctions. Your ongoing support is most appreciated.
Your generous support of our efforts helped us to raise funds in the Tri-Cities Region and helps to improve the quality of life of seniors. Your donation for our Gala Auction was very much appreciated.
At the time of writing our thank you letters, we don't have an exact amount that was raised, but it was approximately $30.000. This was due to the incredible support we received from our supporters like you and others.
We were very pleased again to have Kaitlyn Herbst from Global Television as our Emcee, and our "Guest Auctioneer" was his Worship, Mayor Greg Moore. Both did an outstanding job and helped us immensely in bringing in many critical funds that will be used to help the quality of life of our seniors in the Tri-City Region. Thank you again for your support of our efforts on behalf of our seniors. We hope we can count on your generous support again in 20117 for our next Gala Event.
Thank you and kind regards,
Heart of Hawthorne Foundation Gala Committee
March 15, 2016
2015-12-13 Tina Tsarouhas
Hi Leah,
Thank you so much for everything!..The event space looked absolutely beautiful, we were so happy with the outcome, and the staff was very helpful! Loved the food, loved everything! I would definitely use your hotel again in the future!
You were so helpful and accommodating in creating a menu and price list that worked within our budget so that we could enjoy our party at your hotel.
Thank you again,
Shoppers Drug Mart Burke Mountain
December 13, 2015
2015-12-09 Ralph & Bev Legge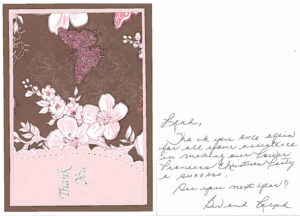 Leah,
Thank you once again for all your assistance in making our Power Pioneer Christmas party a success.
See you next year!
BC Power Pioneer Lunch
December 9, 2015
2015-12-06 Jackie Rothenberger
Hi Leah,
It was lovely to meet you on Sunday and put a face to a name! I wanted to take a moment and thank you because it was absolutely wonderful! I have had nothing but positive feedback about the food!!
So, THANK YOU! Everyone really enjoyed the evening!
Regards,
Coquitlam RCMP Crime Watch
December 6, 2015